Is Kirkland Dog Friendly? 5 Kirkland Dog Parks & Fun Places to Take Your Dog
Posted by Adriano Tori on Monday, January 23, 2023 at 1:29:20 PM
By Adriano Tori / January 23, 2023
Comment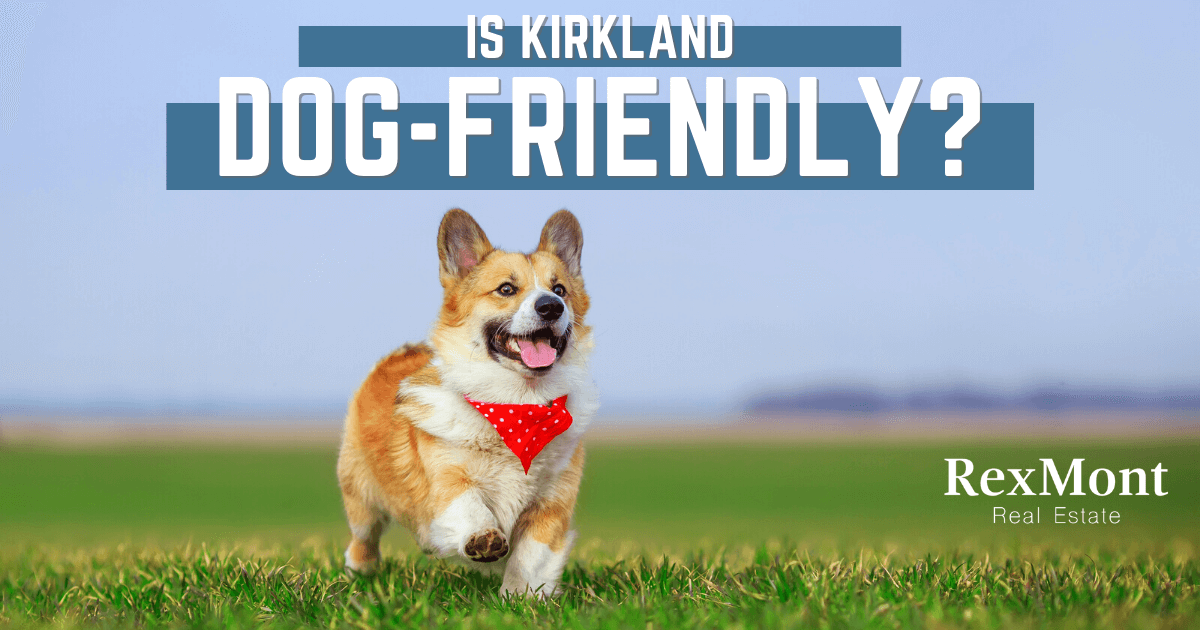 People moving to Kirkland with dogs will find that it is a very dog-friendly place to live! There are plenty of fun things to do, starting with the dog parks in and around the city that provide plenty of space for off-leash fun. Want to take your dog with you wherever you go? The city of Kirkland boasts dozens of shops, restaurant patios, and hotels that love your pet as much as you do. Explore Kirkland with your dog today!
Best Neighborhood Dog Parks in Kirkland
Almost every park maintained by Kirkland Parks and Community Services allows people to bring their leashed dog with them. But sometimes, owners want to let their dog off the leash so they can run and play in a safe place. Here are five of the best neighborhood dog parks in and around Kirkland.
Jasper's Dog Park
Jasper's Dog Park is located in the Heronfields Wetlands, a 28-acre preserved site in the Juanita neighborhood of Kirkland. The closest access to this dog park is off 120th Street. Owners have to park near the sign and walk a few hundred feet into the wetlands to reach the dog area since it's not visible from the street.
This park has separate fenced-in areas for large and small dogs. There is a double-gated entrance, so owners can take their pets off-leash inside the first gate and safely release them through the second. The dog park is surfaced with wood chips, and there are some picnic tables and benches for owners to sit at.
Jasper's Dog Park Additional Information
Address: 11225 NE 120th Street, Kirkland, WA 98034
Hours: Sunrise to 11 p.m. daily
Edith Moulton Park
When Kirkland resident Edith Moulton passed away in 1967, she bequeathed her 20-acre farmstead to King County to be preserved as a park. Today it has a playground, some covered picnic tables, restrooms, and walking paths, in addition to a fenced-in dog area. Limited street parking is available off 108th Avenue, and it's a bit of a hike to reach the dog area. Edith Moulton Park is close to Kirkland's Juanita and Kingsgate neighborhoods.
The dog area is on the opposite side of the park from the playground and restrooms. It's a relatively large fenced-in area, but there are no separate areas for large and small dogs. There are gates to the dog park in four different areas. Owners should be sure to close the gate behind them before taking their dog off-leash to prevent escapes.
Edith Moulton Park Additional Information
Address: 13634 108th Avenue NE, Kirkland, WA 98034
Hours: 6 a.m. to 9 p.m. daily
Marymoor Park (Redmond, WA)
At 640 acres, Marymoor Park in the city of Redmond is one of the largest park spaces in all of King County. It also has a massive fenced-in area for off-leash dogs of all sizes. Marymoor Park itself has a wide variety of amenities. There are large paved areas for cycling or walking, a canoe launch on the Sammamish River, restrooms, picnic tables, and public art displays.
Inside the off-leash area are trees, bushes, and gravel trails that lead in several directions. Note that the off-leash area does have river access, so dogs can even go for a swim. The park is classified as a "voice control" dog park, meaning owners are expected to be able to control their dogs with verbal commands at any time. Marymoor Park is close to Downtown Redmond and the Overlake neighborhood.
Marymoor Park Additional Information
Address: 6046 West Lake Sammamish Pkwy NE, Redmond, WA 98052
Hours: 6 a.m. to 9:30 p.m. daily
Luther Burbank Park (Mercer Island, WA)
Luther Burbank Park is on Mercer Island, 10 miles south of Downtown Kirkland. It takes about 15 minutes to drive there during light traffic times. The park is 73 acres and has three-fourths of a mile of waterfront. Inside the park is a large off-leash dog run. There's a small parking lot at the entrance to Luther Burbank Park. Dogs must remain on the leash until reaching the off-leash area, which has a gate on the north and south sides.
The first gate leads to the small dog enclosure. People with large dogs can keep walking deeper into the park to reach the second enclosure for bigger pets. The park also has a playground for children near the entrance, fishing piers, restrooms, picnic tables, and tennis courts.
Luther Burbank Park Additional Information
Address: 2040 84th Avenue SE, Mercer Island, WA 98040
Hours: 6 a.m. to 9:30 p.m. daily
Westcrest Dog Park (Seattle, WA)
Westcrest Dog Park is located in Highland Park, one of the best neighborhoods in Seattle. It takes a bit of a drive to reach this park, but it's worth it. The park is about 20 miles from Downtown Kirkland, and the drive can take 30 minutes during light traffic. The off-leash area is inside Westcrest Park, which is fairly large, and it has separate fenced-in areas for large dogs and dogs that are small or shy.
The dog park surface is grass and dirt, so it can get wet and muddy after a rain. The brushy trails running through the rest of the park are also worth exploring, but dogs must remain on a leash outside the fenced-in area. Westcrest Park also has a children's playground, restrooms, and picnic tables.
Westcrest Dog Park Additional Information
Address: SW Henderson Street, Seattle, WA 98106
Hours: 6 a.m. to 10 p.m. daily
Dog-Friendly Activities in Kirkland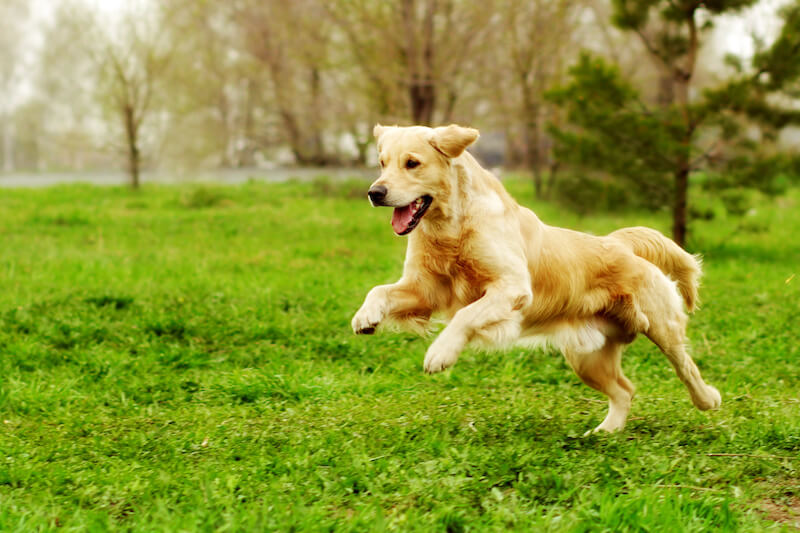 Kirkland pets are essential to their owners' lives, so they want to include them in day-to-day activities. Fortunately, the city has dog-friendly venues and activities that owners and their favorite pets can participate in together.
The Village at Totem Lake is a large mixed-use urban center near central Kirkland in the Totem Lake neighborhood. The "Village" has 400,000 square feet of retail space, outdoor shopping, dining, luxury condos, and more, all within a convenient area near the 405 freeway. Many of the stores in the Village, other than those that serve food, welcome leashed dogs. Some surprising shops, like LensCrafters and Amazon 4-Star, even provide free treats for anyone who stops by with their dog.
Dog owners can also take their pets to sample some of the Seattle area's award-winning craft brews or to a wine tasting. The Chainline Brewing Company is a fun venue in Downtown Kirkland with outdoor seating. The "bar" is in an antique rail car, and customers walk up to the window to order. Be sure to ask for a free dog treat! Northwest Cellars also allows leashed dogs on their property, so people can bring their four-legged friends along for a tasting.
Dog-Friendly Restaurants in Kirkland
Kirkland has several dining spots with outdoor seating, where people are welcome to bring their well-behaved, leashed dogs along with them. It's always a good idea to call ahead and ensure an outdoor table is available because some venues are top-rated. Here are a few local favorites.
Ivar's Seafood Bar has been a staple in the city of Seattle since the 1930s. The branch in Kirkland is near the waterfront homes and townhouses in the Central Houghton neighborhood. It's a favorite spot for fish 'n' chips or a bucket of fresh clams. They have some outdoor patio seating with views of Lake Washington, and leashed dogs are welcome.
The Cactus Restaurant on Park Lane in Kirkland has more than a dozen outdoor tables on its patio. Well-behaved dogs on a leash are welcome with their owners. Cactus serves spicy Southwest cuisine and has a full bar.
Hearth is an upscale American restaurant in downtown Kirkland at the Heath Hotel, and dogs are allowed on the outdoor patio. Most of the foods are grilled on a wood hearth, and offerings range from steak to pizza.
The Grape Choice in the Juanita neighborhood mainly serves wine, but they also have food items. This little club has a lovely outdoor patio where leashed dogs are welcome. They even keep the patio open during colder months with tents and heaters.
Dog-Friendly Shopping in Kirkland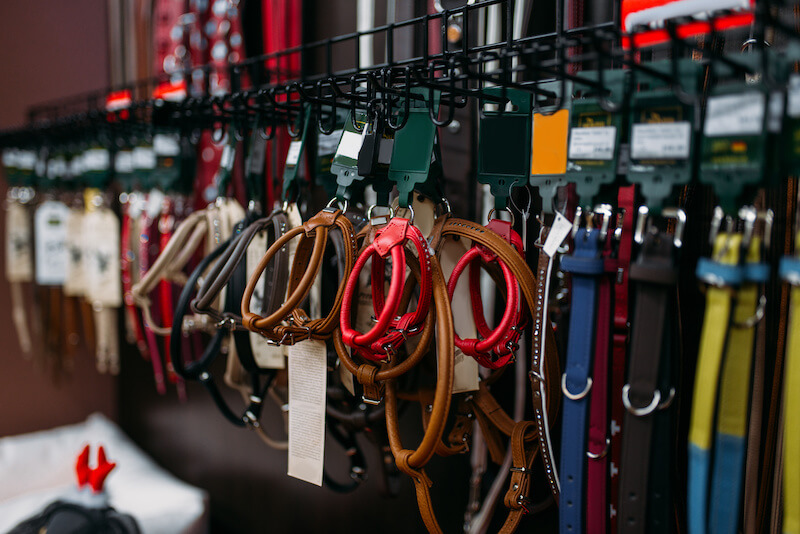 Taking the dog shopping is always fun for the owner and the dog. Fortunately, a few places allow leashed dogs to enter the store with their owners. Here are a few in and around Kirkland.
Friends Forever Pet Food is conveniently located in Kirkland's West of Market neighborhood. The store is locally owned and specializes in all-natural foods for dogs and cats, including kibble, canned food, raw food, snacks, and pet-friendly vitamins and supplements. They also sell organic flea and tick products and products for doggie dental care. Leashed pets are welcome inside the store.
Mud Bay is a Pacific Northwest-based chain store for pets. The Kirkland branch is located in Downtown Kirkland and allows leashed pets inside. They carry dog food, toys, treats, chews, supplements, and other supplies.
Many people like to go skiing at the Summit at Snoqualmie, just an hour southeast of Kirkland. Before heading out, they stock up on ski supplies and gear at Sturtevant's in the city of Bellevue. The store sells and rents skis and snowboards and sells skiing and winter apparel for men, women, and kids. It also just so happens that the store is very dog-friendly. Leashed pets are welcome to accompany their owners as they get ready to hit the slopes.
Another great place to bring a leashed dog along for a shopping excursion is the Redmond Town Center in Downtown Redmond. Dogs are welcome in most of the stores here, except for restaurants. It has more than 80 shops, so it presents many options for pet-friendly stores.
Pet-Friendly Lodging
If someone is visiting Kirkland or has family coming in from out of town, they don't need to board their dogs back home. Kirkland has plenty of options when it comes to pet-friendly hotels.
The Heathman Hotel is an elegant place to stay right in Downtown Kirkland, and they have a very dog-friendly atmosphere. If you are planning to stay here, book in advance and let them know a pet-friendly room is needed. The culinary staff will have a baked dog biscuit ready for each pet on arrival, along with a dog bed, food, and water bowls. There is a $30 fee per dog, and up to two dogs are allowed.
The Heathman is fairly permissive when it comes to leaving dogs unattended — so long as they are well-behaved and not barking. Pets can be left in the room for a time, so long as the staff is notified and contact information is left at the front desk.
The Woodmark Hotel & Still Spa is right on the Lake Washington waterfront in the Central Houghton neighborhood. It's a dog-friendly luxury hotel that offers a "Woof, Wag & Worry Less" package for $75 per dog. They do require advance notice that visitors are traveling with a dog. They provide a plush dog bed, food and water bowls, and pet amenities, including treats, doggie bags, and a toy. Dogs have to stay on a leash at all times when outside of the room. The Woodmark also requires that dog owners keep the Do Not Disturb sign on the door at all times since housekeeping won't enter the room with a dog present.
Those are some luxury hotels in Kirkland and many national chain hotels near the 405 freeway also have pet-friendly policies. Visitors can also find Airbnb rentals that are dog friendly, starting at around $150 per night.
Dogs Love Kirkland As Much As You Do
From Kirkland's walking trails to its best parks, residents enjoy a beautiful community. This Seattle suburb also has shopping, dining, and a fun nightlife scene. Fortunately, many of these options are dog-friendly, so owners don't have to leave their four-legged friends at home. When moving to the area, be sure to ask other dog owners about their favorite spots because they may know a few secrets!