Cost of Living in Seattle: Essentials For Your 2023 Budget
Posted by Adriano Tori on Friday, December 23, 2022 at 7:05 AM
By Adriano Tori / December 23, 2022
Comment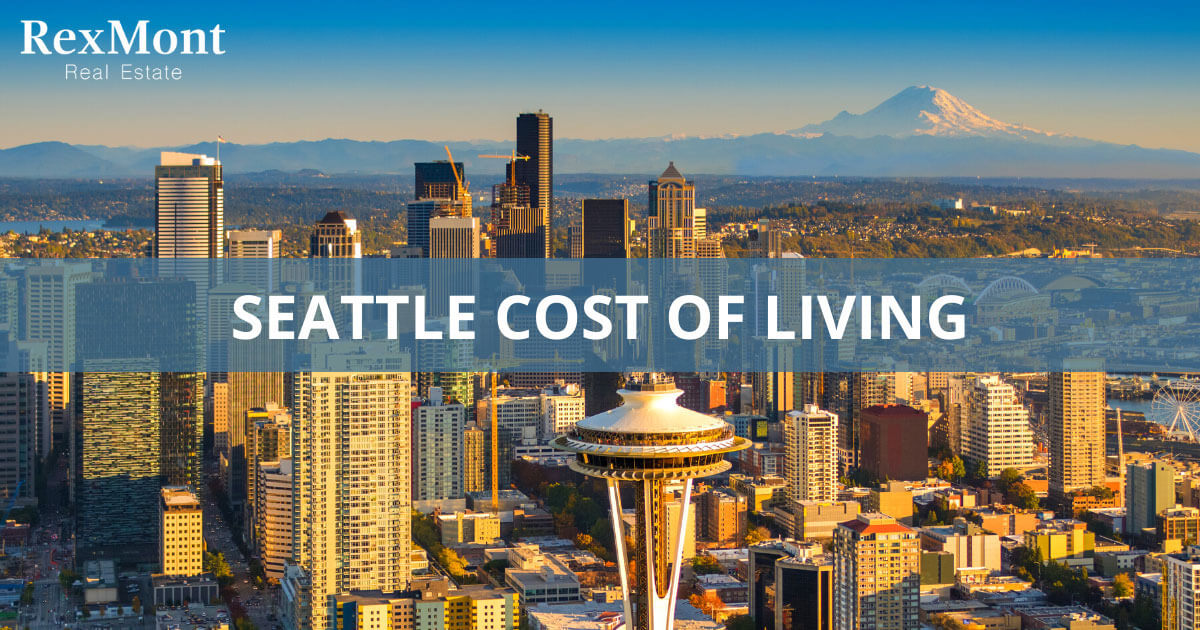 How Much Does it Cost to Live in Seattle?
Nestled between Puget Sound and Lake Washington, the city of Seattle is one of the most dynamic cities in the Pacific Northwest. With unparalleled natural beauty and one of the most iconic skylines west of the Mississippi River, Seattle is one of the northernmost cities in the U.S.—and one of the most desirable.
From a logging city to one of the world's leading technological hubs, Seattle is a dynamic city that's constantly evolving. Home to outdoor enthusiasts and tech moguls alike, Seattle has all of the trappings of a world-class city. Keep reading to learn more about the cost of living in Seattle and everything that comes with it.
Table of Contents
Seattle Housing Costs
As many Washington residents are aware, Seattle is one of the country's most competitive real estate markets. In highly sought-after real estate markets, housing comes at a premium. Seattle is no exception to this rule. Compared to the national average, the cost of living in Seattle is 72.3% more expensive than the national average, with housing prices coming in 309% more expensive than the national average. Seattle is the 11th most expensive real estate market in the country. Yet with the high cost of real estate comes a home in one of the country's most desirable cities.
Median Home Price
Like many world-class cities on the West Coast, Seattle's real estate prices reflect a highly competitive market. Fortunately, Seattle has incredibly diverse real estate options for every type of prospective buyer, from modern condos and townhouses to stately waterfront homes and houses in Seattle, WA. . Buyers can even find houseboats to suit their maritime desires! Some of the most popular home styles in the area are traditional, single-family homes built in the Victorian or craftsman style.
The median sales price for a home in Seattle is over $750,000. While prices vary based on the neighborhood, size, and style, real estate prices range from $100,000 to over $10 million for Seattle's most luxurious homes.
Median Rent
More Seattle residents rent rather than own real estate. Renters have the option of renting properties of many sizes, ranging from contemporary studios to spacious four-bedroom homes. The median price to rent a one-bedroom apartment in Seattle is $1,870 per month. The average rent prices in Seattle range from about $750 to over $10,000 per month, depending on the size and age of the rental property. If you can only afford a small apartment, you can compensate for the lack of space by using self-storage – a 10'x10' storage unit in Seattle rents for about $170 per month.
Utilities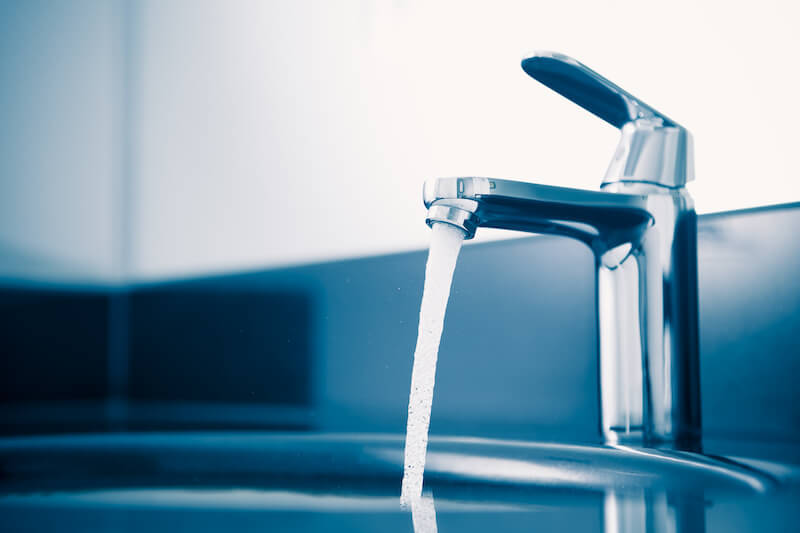 While many aspects of living in Seattle make it pricier than other areas in the country, utilities in the Emerald City are quite affordable. On average, the median price for household utilities in Seattle is 31.2% more affordable than the national average. The four types of utilities most households have for utility usage are electricity, natural gas, water/sewer, and internet/cable.
Renters spend an average monthly cost of around $200 per month for all four types of utilities. For electricity, Seattle is renowned for its diverse electricity-producing infrastructure, producing renewable power sources, such as hydroelectric power and wind farms. On average, electricity prices in Seattle are $80 per month, significantly more affordable than the national average. For natural gas, costs range from $60 to $100 per month, depending on the time of year. Natural gas bills tend to be higher during the colder months. For water and sewer, residents pay around $65 per month, on average. Internet and cable prices vary depending on the provider and monthly package. On average, internet and cable bills range from $35 - $70 per month.
Seattle Food Costs
From fresh-caught seafood to locally sourced produce to international dishes, Seattle has nearly every type of cuisine imaginable. It's important for residents to find restaurants that not only suit their preferences but fit within their budget. Fortunately, there are excellent food options, whether it's grocery shopping, finding local fish and produce at the farmer's market, or going out to eat at one of the city's many exquisite restaurants.
Groceries
The cost of food plays an integral role in a resident's lifestyle. Fortunately, Seattle has many grocery store options for nearly every palette imaginable, in almost every price range. The Seattle-Tacoma Metropolitan area has hundreds of grocery stores, from nationwide chains to local bodegas. For Seattle residents looking for affordable grocery stores, the most popular choices are Chef Store, Fred Meyer, Grocery Outlet, Big John's PFI, and Costco. On average, a household of four will pay almost $6,000 per year on groceries, accounting for approximately 12.1% of their total yearly budget.
Restaurants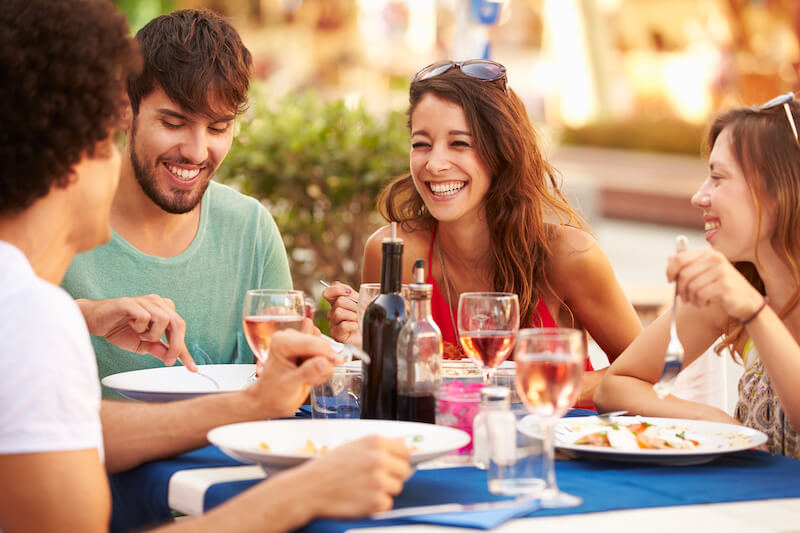 Among its many attractions and world-class amenities, one of the biggest draws of moving to Seattle is its food culture. From homestyle favorites to fine dining, residents have options regarding local restaurants and international offerings. Yet, like in many areas, the price of dining out has increased. While this can produce sticker shock, plenty of affordable dining options can suit any palate. There are hundreds of restaurants to choose from in the Seattle area, from fresh seafood to Japanese cuisine and nearly everything in between. The average diner traveling to Seattle can expect to spend around $40 per day dining out.
Transportation Costs in Seattle
Another essential factor to consider before moving to a new area is transportation. Fortunately for Seattle residents, there are various transportation options in nearly every city corner. For car owners, an essential factor that needs to be considered is the expense of driving and keeping a vehicle in the city. Due to the congestion of traffic, driving in Seattle is more expensive than in other parts of the country. On average, it costs drivers approximately $900 per year (or $75 per month) to insure a vehicle in Seattle, 23% more expensive than the state average. Another important factor is fuel costs. On average, it costs $4 per gallon to fuel up in Seattle, while the national average is approximately $3.40 per gallon. Depending on one's commute and work location, the cost of parking needs to be considered.
While many residents drive cars, many choose alternative transportation options, including ride shares, cycling, walking, and public transit. The City of Seattle's public transport system, the Seattle Streetcar, has tons of bus routes that travel to many different parts of the city. Many people also take ferries and bicycles as alternative modes of transit.
Healthcare Costs in Seattle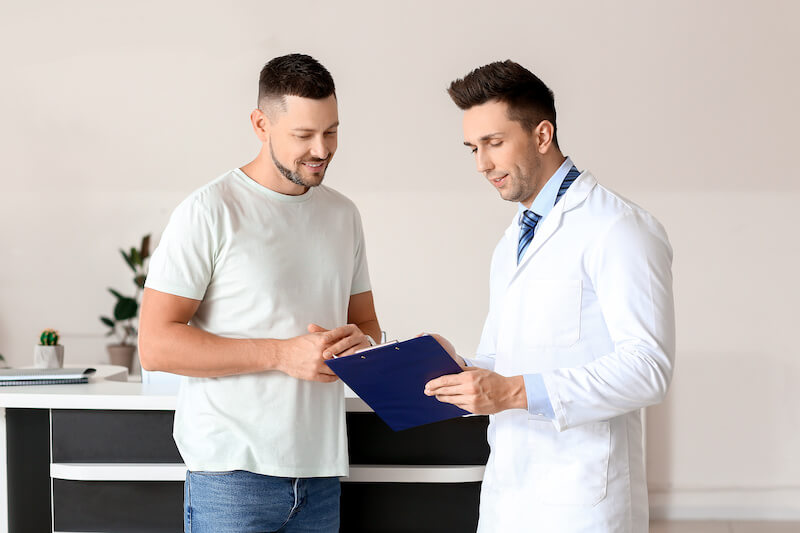 Many Seattle residents will see savings in their healthcare costs. Compared to other areas in the country, Seattle has lower than average healthcare costs, at around 14.8% lower than the national average. Even better, Seattle residents have access to some of the best healthcare options in the state of Washington. Residents have access to healthcare fields in general/preventative medicine, dental, vision, and emergency healthcare. Seattle also provides veterinary care for local pet owners.
Seattle provides many affordable healthcare providers, including Neighborcare Health, Country Doctor Community Health Centers, YWCA Healthcare Access, Sea Mar Community Health Centers, and more. On average, a single adult can expect to pay up to around $1,000 per year for an employer-sponsored healthcare plan (after employer contribution).
For animals, pet parents can find many accredited veterinarians who provide premium healthcare for their furry friends. Many local vets provide many healthcare services, including vaccinations, teeth cleaning, spaying/neutering, lab work, and more.
Seattle Childcare Costs
For many Seattle residents, access to childcare is a top priority. It also factors in as the top expense for many of those with small children. So what are the childcare options like in Seattle, and is it expensive in Seattle compared to other areas in the state? There are many childcare options but at comparatively higher prices than average.
Parents are not only on waiting lists for childcare providers but paying much higher premiums for Seattle childcare, spending $800 to $1,000 per week. On average, Seattle parents spend approximately $18,200 a year per child on childcare.
Alternatives for childcare exist other than daycare. Because Seattle is a booming metropolitan area, many nannies are available. While this can be a more costly alternative to daycare, nannies provide children with additional resources and one-on-one attention daycare providers can't. On average, the cost of a nanny in Seattle is approximately $20 per hour.
Seattle Entertainment Costs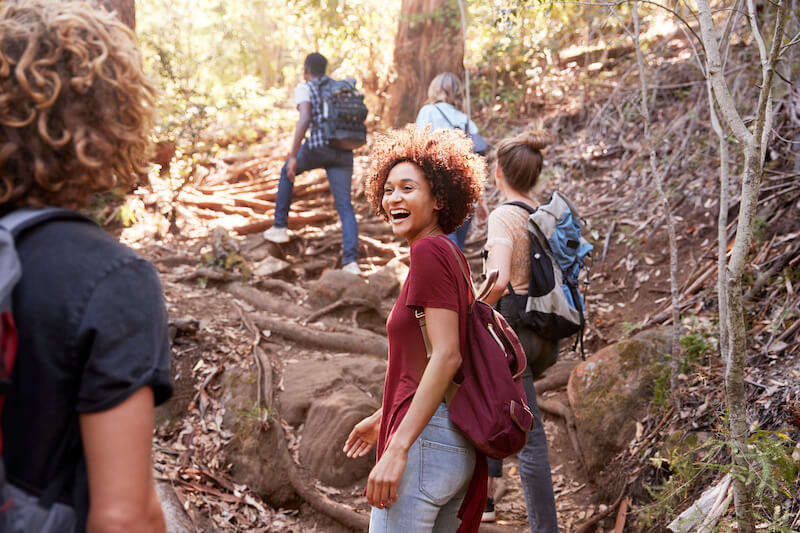 Along with its stunning natural views and panoramic downtown, one of the main draws of living in Seattle is its bevy of entertainment options. What was once a logger's town has now become a world-class city. For many, the cost of entertainment in Seattle is one of the most varied aspects of life in the Emerald City. Seattle is just steps from the Pacific Northwest's greatest hiking and biking trails. It costs very little or nothing to enjoy the great outdoors in most cases. Along with hiking and cycling, some of the most popular outdoor activities include sea kayaking, fishing, and playing sports.
While Seattle draws many nature lovers in, other residents like to enjoy everything the city offers, like going to concerts, going to the gym, attending art galleries, and more. For those who enjoy shopping, residents can expect to pay around 10.25% in sales tax, including city and state taxes, for certain products. For those who want to do something simple, like go to a movie, tickets cost around $14, more affordable than comparable cities such as New York or San Francisco. Those who wish to partake in yoga classes can expect to pay about $20 per session.
Salary in Seattle
Among other lifestyle factors, perhaps one of the most significant factors determining where someone will live is their employment prospects. In some instances, residents work remotely, whether their employer is based in Seattle or other areas in the country.
That said, Seattle has one of the fastest-growing job markets in the United States, so workers in nearly every type of industry can find gainful employment in the area. Seattle also has projected future job growth at 43.8%, compared to the national average of 33.51%. Seattle is also home to many of the country's most prolific employers, including:
Amazon
Starbucks
Costco Wholesale
Microsoft
Alaska Airlines
Expedia
On average, the household income of Seattle residents is over $64,300 annually, higher than the national average.
Additional Considerations for Moving to Seattle
From its stunning natural beauty to its skyrocketing economic growth, Seattle can attribute many factors to its flourishing growth. As a city with many identities—the Emerald City, the Hipster Capital of the United States, the Northwest's Tech Hub—Seattle seamlessly blends into them all while remaining authentic. Budgeting plays a considerable role in lifestyle for those who live in Seattle or are moving to the area. Yet, with everything Seattle offers, the higher cost of housing can be offset with better employment prospects and an exceptional quality of life.