High-Rise Condos vs Low-Rise Condos: Pros & Cons to Help You Buy the Right Condo
Posted by Adriano Tori on Wednesday, November 2, 2022 at 1:34 PM
By Adriano Tori / November 2, 2022
Comment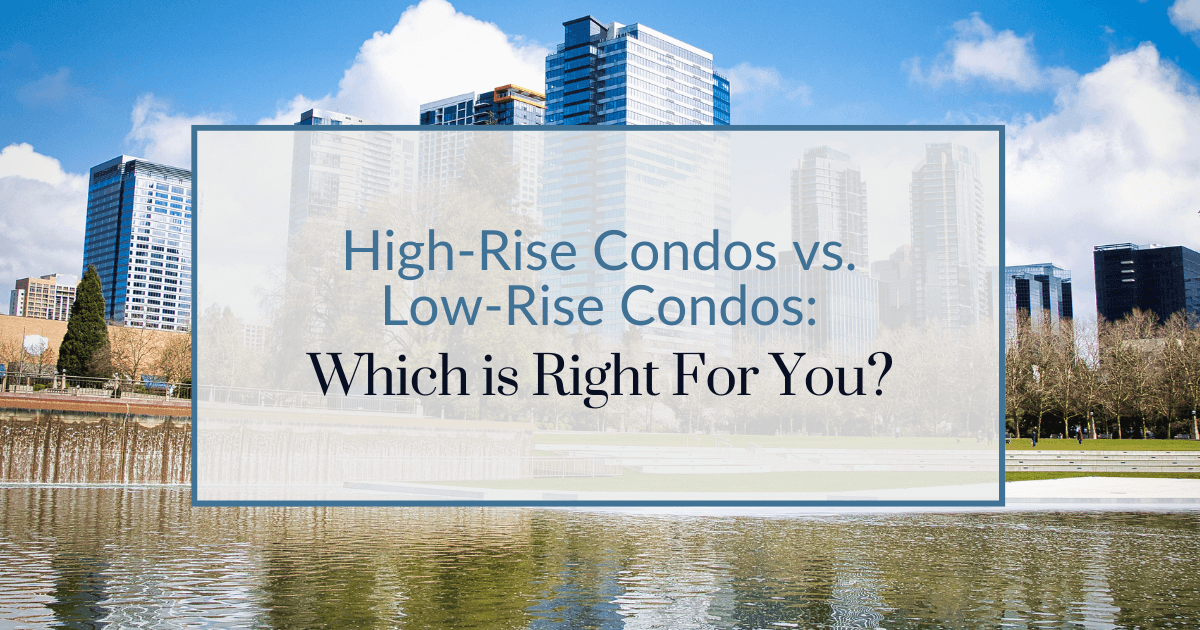 Condo communities are popular for numerous reasons, particularly in mid-sized towns, major cities, and the suburbs. First-time buyers, those downsizing, and investors often consider condominiums an option.
When browsing condos for sale, consider whether a high-rise or low-rise condo is the better choice. Both have excellent potential, but ultimately the best decision depends on the buyers' preferences, intentions for use, and lifestyle. Here's what to know about living in high-rise condos and low-rise condos.
Exploring High-Rise Condos
High-rise condos include a minimum of three floors. This excludes levels like basements, and they don't have to be massive towers to qualify as high rises.
The Perks of High-Rise Condos
Residents can have remarkable experiences living in a high-rise condo. These units tend to have several perks that low-rises may not, such as exceptional views, prime locations, less noise, and amazing amenities.
High-rise condos are typically in city centers, so they are likely close to attractions, shopping, dining, and public transportation. These might be within walking or biking distance, appealing to those who prefer not to drive.
Buyers who want stunning views of their community and the landscapes below will appreciate living in a high-rise. These units often feature floor-to-ceiling or wall-to-wall windows and private or rooftop patios to maximize views.
Most high-rises have one or more elevators allowing owners to get home without climbing several flights of stairs. This is not only a convenient feature, but elevators also ease the move-in and move-out process, especially if the building has dedicated freight elevators.
High-rise condos tend to have more amenities for residents to enjoy. Some common features include:
Rooftop gardens or patios
Pools and saunas
On-site management
Guarded main entryways
Fitness centers
Community gatherings
Potential Drawbacks of High-Rise Condos
Despite all the perks, living in a high-rise condo has some possible drawbacks. However, this will depend on the size of the building and its layout.
There may not be elevators in high-rises that are older or not large towers, which can be inconvenient and make moving in or out more challenging. Furthermore, taking pets outdoors becomes a daily task done multiple times a day when living in a high-rise condo.
Some condo owners might experience poor Internet and cell phone connections in certain condo communities. However, this depends on the location of the building and its proximity to towers and land-based satellites.
What Are Low-Rise Condos?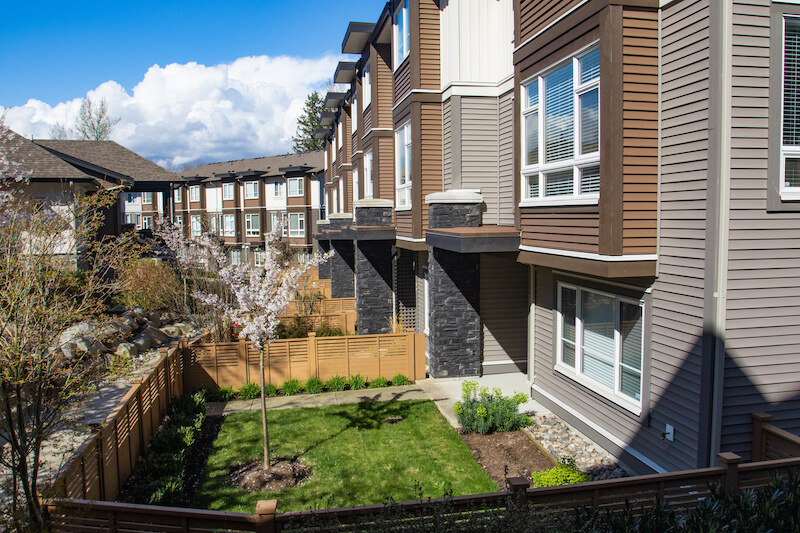 Low-rise condominium buildings have less than three floors, including any basement. Generally, townhomes, rowhouses, and detached condo buildings are low-rises.
Pros of Low-Rise Condos
Most low-rise condominiums have fewer units and are on the city's outskirts compared to high-rises, which means more privacy overall. Owners likely live in a quieter community, and there will be less in-and-out traffic in the building and nearby streets.
Low-rise condos typically require less maintenance due to their size. There's also a generally lower noise level in these communities and less need for landscaping, repairs, and amenity upkeep.
Low-rise condos often have more charm and character than large high-rises. Those in the community are more likely to engage each other in communal areas. Making friends and connections with others is typically easier in a low-rise condo community.
Another perk is easier access to the property's shared amenities and parking areas. These features can make a low-rise an attractive option for many buyers.
Cons of Low-Rise Condos
Despite the pros of low-rises, some aspects might be drawbacks for some buyers. For example, there are no skyline views from most low-rise units, but this is merely a buyer's preference. Furthermore, occupants might experience more noise from upstairs units due to the difference in how they are constructed versus high-rises.
There will also likely be more traffic in the condo's shared hallways and corridors. Most also don't have elevators, which can be a con for some.
Shop Around to Find the Best Condo Style for You
As you can see, both high-rise and low-rise condominiums have pros and cons. Be sure to shop around and tour both styles to see which is the best fit for your needs and lifestyle. Those who want to live in a smaller community might find that low-rises are a better option, while those looking for great views and lavish amenities might discover high-rises as the ideal choice.